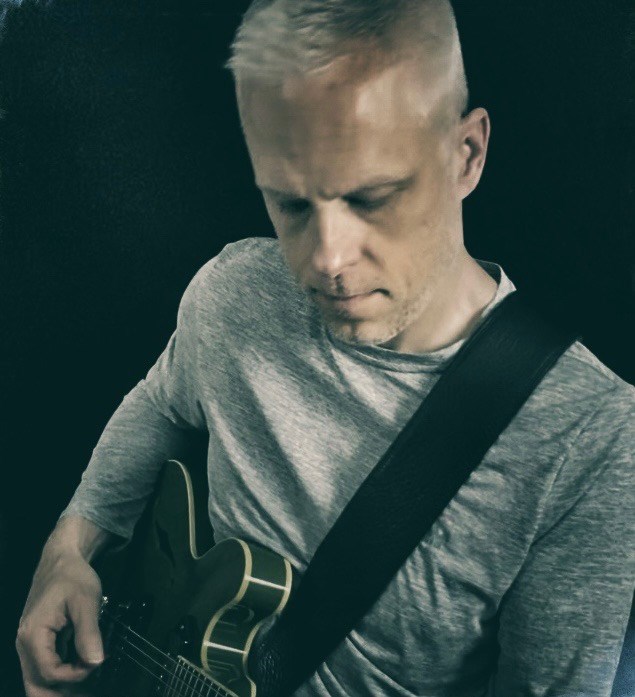 Matt Van Y - Instructor/Owner
Welcome to my site! I've been teaching guitar full-time for 14 years now and in that time, I have had the privilege of working with more than 300 students. It might seem that I would have had more pupils over my teaching career and, really, that's an accurate observation. The truth is that I don't lose students very often and that is such a blessing! I get to stick with them for multiple years and develop great, life-long relationships. I am given the opportunity to share life with them and that's amazing.
Check out some of my students' songs on the playlist I've posted here.
Some of these artists are professional while others record independently or play/volunteer regularly at their churches or schools.
I began pursuing music 30 years ago when I picked up the bass guitar in high school. I later moved to lead guitar in college and began singing. I had no formal training or lessons so you could say I took the long route. I recall going to clubs and concerts almost nightly throughout the latter part of high school and college just to see musicians and copy what they were doing. I read books, practiced, and formed many bands. I played in concert venues, churches, and schools in front of crowds of thousands and at times to no more than two people. In all that time, no matter the situation, my love for music and the guitar has done nothing but grow.
My areas of primary focus are: 1) Alternative/Indie 2) Worship 3) Rock 4) Pop 5) Ambient 6) Acoustic fingerstyle 7) Blues
Areas of secondary focus are: 1) Hard Rock 2) Country
Styles which I do not teach: 1) Metal or any of its subgenres 2) Jazz or any of its subgenres 3) Bluegrass
While I do teach songs to my students as part of their instruction, I also teach music theory. My goal is always for the student to know why they are playing what they are playing.
Now, in this season of life, one of my greatest desires is to pass on my love of music and guitar to others. So if you are thinking about guitar or bass lessons, don't hesitate to contact me! I promise to give all of my students more attention and care than they will find anywhere else.
-Matt
817.726.0247
STUDIO ANNOUNCEMENTS
__________________________________
Now selling high-end gear on Reverb! Text 817-726-0247 for direct, discount price. I accept Mastercard/Visa and American Express as well as Paypal.
__________________________________
All students have the option to attend their lesson online or in person. Please text ahead of your lesson to specify which you prefer if you are making a change from your usual preference. Thanks!
__________________________________
__________________________________
Check out WGO! This is an outreach dedicated to the homeless and impoverished children of Honduras. My wife and I have traveled to Tegucigalpa twice and had the privilege of serving these children. I can tell you firsthand that it is an incredible ministry! Please consider sponsoring a child yourself. It will change your life and theirs!